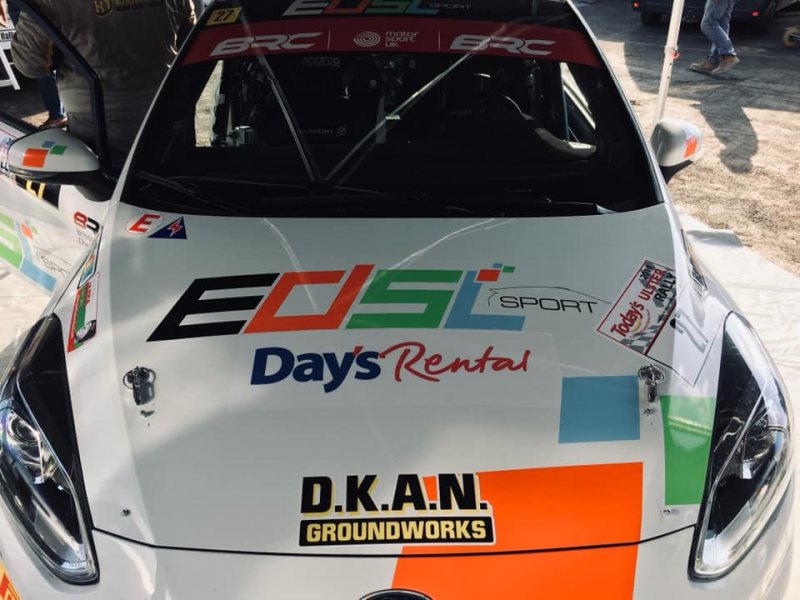 James truly is a winning prospect, he's a polite and approachable young man determined on a career in motorsport. From an early age James has been drawn to different kinds of motorsport, which was inevitable as his father Mark was competing regularly in a very well known Mk2 Escort.
James is a keen sportsman and prizes himself on keeping fit and staying healthy. He has always been a leading figure in school, being captain of the rugby team at each individual year group. He is now senior rugby captain and has had experiences playing under his county and professional under 16s Scarlets. He is the local tennis club men's open champion and sees the sports as a key to success in rallying with each skill making him a stronger athlete both mentally and physically. Recently James has recognised the demands required of a rally driver when encountering some very demanding stages. He has been working hard to train his body in order to be in the best state for the challenges ahead
He is held in high regard as one of the most promising rising stars in Wales in this present generation and is determined to go as far as he can, making family, friends, fans, sponsors and himself proud.
Find out more about james here >> www.jameswilliamsrallying.com/
Follow his latest new here >> https://www.facebook.com/jameswilliamsrally/
We're so glad we can support James towards the opportunities which lie ahead! Good luck