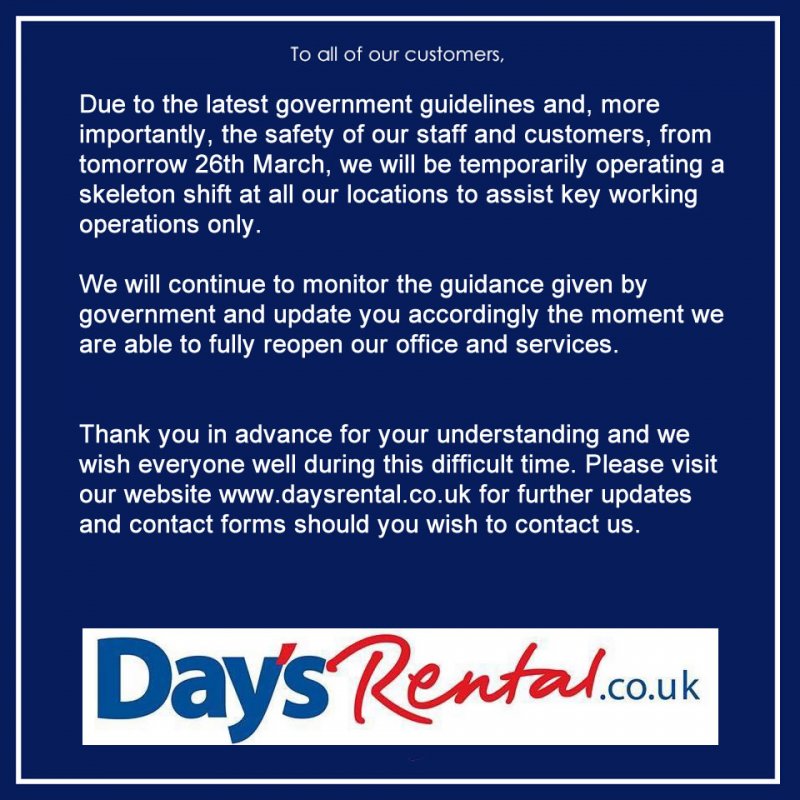 Dear Customer,
Due to the latest government guidelines and, more importantly, the safety of our staff and customers, from tomorrow 26th March, we will be temporarily operating a skeleton shift at all our locations to assist key working operations only.
We will continue to monitor the guidance given by government and update you accordingly the moment we are able to fully reopen our office and services.
Thank you in advance for your understanding and we wish everyone well during this difficult time. Please see our contact forms should you wish to contact us.