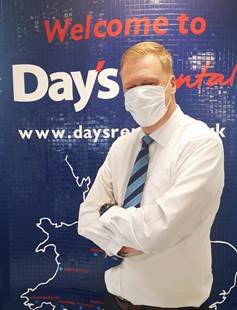 From Monday the 14th September in Wales, all persons over the age of 11 years*, entering Day's Rental premises will be required to wear a face covering under revised Covid-19 legislation issued by the Welsh Government.
Unfortunately, we will not be able to serve you if you are not wearing a face covering.
Thank you for your ongoing co-operation.
*Staff where working behind a screen are not required to wear a mask. Some exemptions to wearing face coverings may be permitted