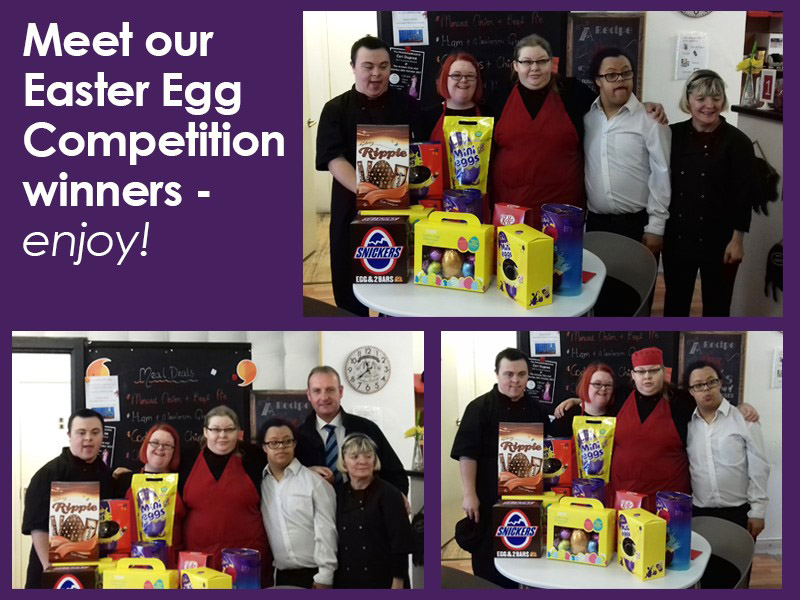 Congratulations to our lucky Easter competition Winners
We Dropped of the eggs to some very happy winners who were very pleased to recieve £50 worth of Easter Eggs.
We were very pleased that they went to such a great cause nomitaed by Soc Carmarthen Amman Valley Mencap is a very worthy charity who train and support young people with learning disablitles. We went to the cafe next door (iSmooth Community Cafe ) where some of the young people work and are trained in hospitality, and had some pictures taken with some of the lucky winners.
We hope they all enjoy :)
---
Date added: 6th April 2017