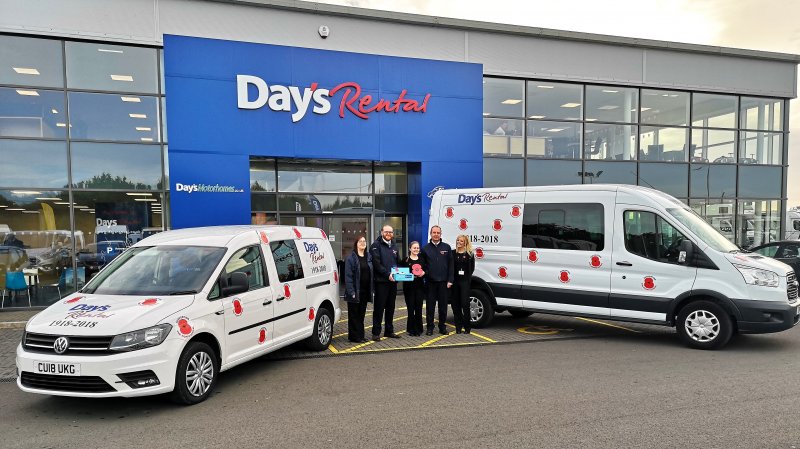 Remembrance Sunday, which fell on November 11th this year, is a day for the nation to remember and honour those who have sacrificed themselves to secure and protect our freedom.
This year, the Royal British Legion, who provide lifelong support to the Armed Forces community, led the nation in saying 'Thank You' to the First World War generation, all who served, sacrificed and changed our world.
---
In tribute and to recognise the incredible contributions of an entire generation, we covered two of our Rental vehicles in the iconic Poppy - a symbol of remembrance, worn by millions of people every year.
The Story of the Poppy
Back in 1915, after losing a friend in Ypres, Lieutenant Colonel John McCrae was inspired by the sight of poppies growing in battle-scarred fields to write a now famous poem named 'In Flanders Fields'. After the First World War, the poppy was adopted as a symbol of Remembrance.
Watch this video to find out more about the story behind John McCrae's "In Flanders Fields" poem >>>
---
Donate to the Poppy Appeal >>>
Visit the official 'Poppy Shop', where 100% of the profits go to the Royal British Legion >>>
---
Date added: 26th October 2018