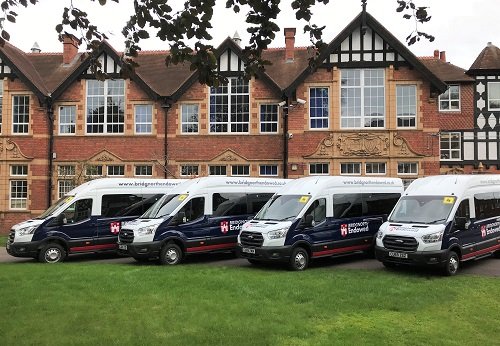 We are very happy to have just supplied a fleet of four new reg Ford Transit 17 Seater Mini Buses with a bold, fresh look to Bridgnorth Endowed School at the beginning of term. The investment reflects a commitment to transporting pupils in safety and comfort with up-to-date vehicles and the school's own drivers.
Bridgnorth Endowed is a truly extraordinary school that combines a solid 500-year history with a progressive approach to education and superb modern facilities.
They aim to deliver an all-round education that inspires students to achieve beyond what they believe is possible, through a broad range of subjects and exciting extra-curricular activities, within a positive setting.
The school has undergone significant change over the past year and a great deal of progress has been made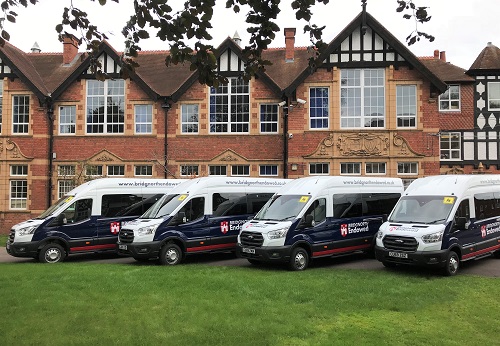 Does Your Company Need a Hire Vehicle too?

Our teams of experts, located at 12 branches across the UK, can help provide you with a hire vehicle that is specific to your needs.
See our vehicle range here >>>
>>> See our latest hire offers