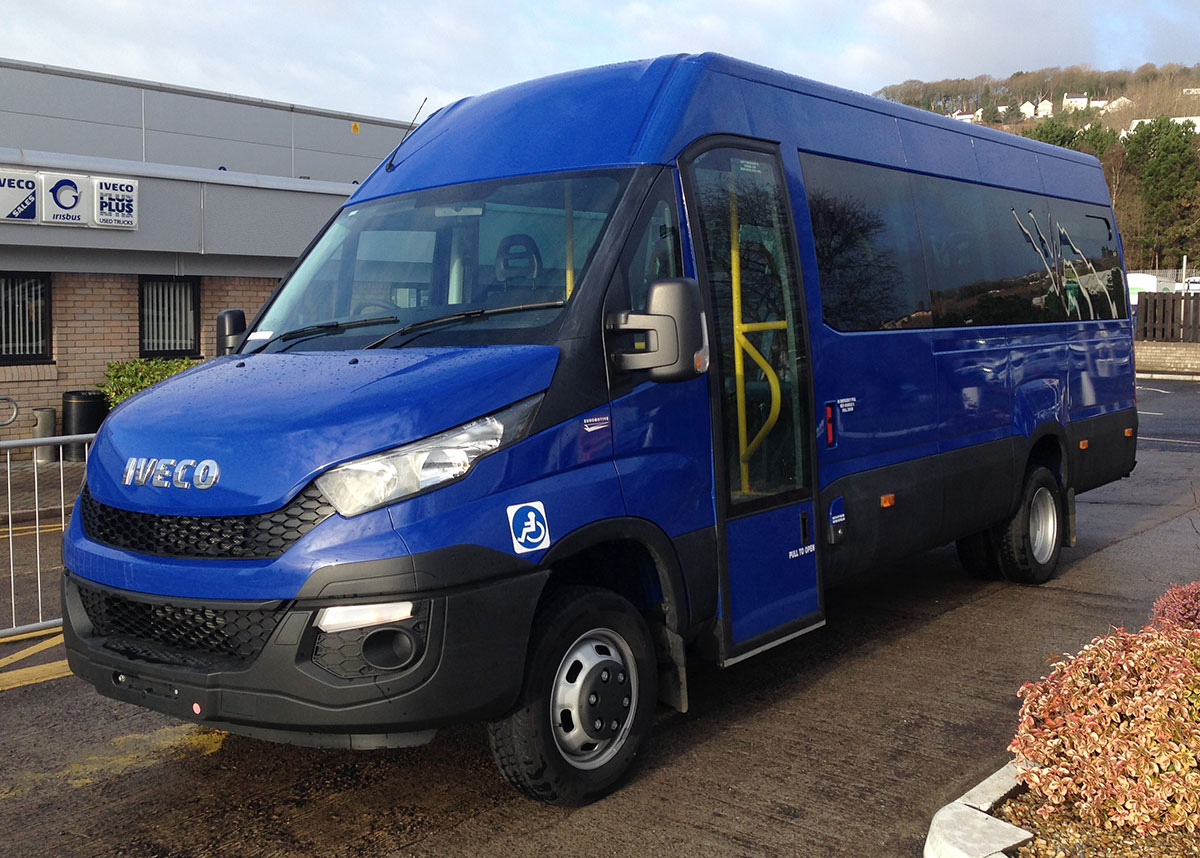 VW Crafter XLB
Our flexible approach to design enables you to specify exactly what combination you require to best suit your needs - you can choose the ratio of wheelchairs to seated passengers, space for stretchers, hydraulic tail-lifts, internal or underfloor, side or rear doors - the configurations are endless. Simply tell us what your requirements are and we'll plan and design base layouts for further consultation with you.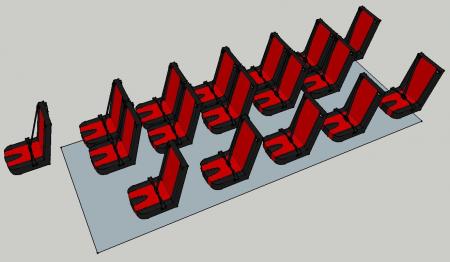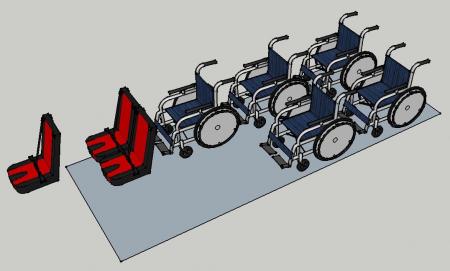 VW Crafter XLB 17/18 Seater (incl. driver) 5 wheelchairs, plug door/coach type entrance, flat floor, under floor tail lift or External Cassette,
---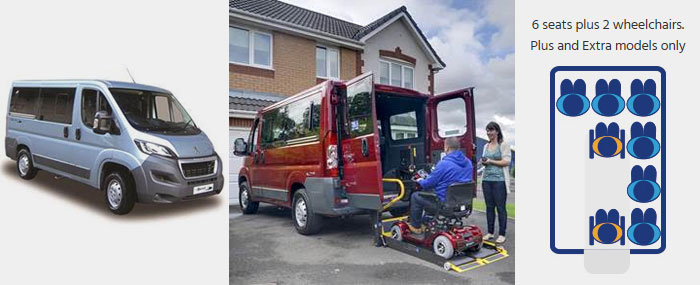 ---
Peugeot Horizon
The Peugeot Horizon™ has built an enviable reputation as the UK's most popular wheelchair accessible car. Now, the latest new version of its base vehicle – the Peugeot Partner Tepee – offers even greater efficiency than ever before, together with a stylish new look. With safety in mind, Horizon™ offers a host of reassuring features including emergency brake assist, electronic stability programme, driver and passenger airbags and LED daytime running lights.

Easy to drive, Peugeot Horizon™ always provides a stable feel on the road and makes the ideal partner for couples and families. It can be a standard car one minute, a fully wheelchair accessible vehicle the next. Inside you can keep just the right temperature with user-friendly heating and air conditioning, plus keep sheltered from the elements while entering the wheelchair space, thanks to the generous rear tailgate.