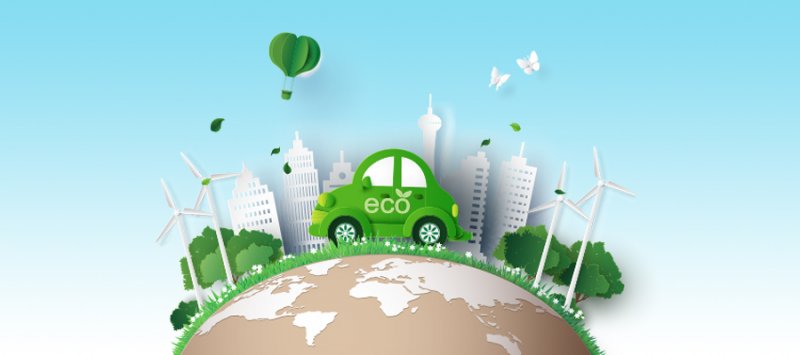 At Day's Rental, we pride ourselves on being one of the UK's most eco-friendly vehicle hire companies.
Find out why, below:
1. Operating a Euro 6 Commercial Fleet
---
Euro 6 is the latest round of regulations set by the European Commission, governing the amount of harmful exhaust gases motor vehicles can emit, which came into force on 1st September 2018.
Euro 6 increases engine efficiency, which in-turn means better fuel economy. Together with Euro 6 vehicles' reduced level of CO2 emissions, these factors minimise our companies carbon footprint immensely.
With a large fleet of Euro 6-compliant commercial hire vehicles, this is a strong contributing factor to make Day's Rental one of the eco-friendliest vehicle hire companies across the UK.
2. Operating a Fleet of the Newest Vehicles Available
---
We use the newest vehicles available to us to make up our fleet of over 12,000 vehicles. These are more often equipped with better gas mileage and lower emission rates than older models, providing us with the best possible eco-friendly fleet for these particular vehicles.
3. Using Renewable Energy Sources
---
Our Day's Rental headquarters and largest site, situated in Gorseinon, Swansea, uses numerous solar panels to convert energy from sunlight into electricity, on a daily basis, to be used across all areas of the business.
Solar energy is a truly renewable energy source which can be harnessed every single day. It's also impossible to run out of solar energy. It will be accessible as long as we have the sun, which will be around for another 5 billion years according to scientists.
4. Including Electric Vehicles in our Hire Range
---
By offering a range of both hybrid and electric vehicles, including the Toyota CHR and Nissan Leaf, we are helping to reduce the amount of harmful air pollution escaping into our atmosphere.
Not only do electric vehicles help save the planet, they also help our customers save on fuel costs – everybody wins!
5. Electric Charging Points
---
We plan to install electric charging points in all eleven of our depots across Wales & England by 1st April 2019. This will allow us to stock a larger fleet of electric and hybrid vehicles to hire out to our customers, which will make our fleet of vehicles greener.
6. Harvesting Rainwater
---
At our Gorseinon site in Swansea, we continuously harvest and store rainwater. This allows us to clean our fleet of vehicles in the most environmentally friendly way possible.
The harvesting of rainwater simply involves the collection of water from surfaces on which rain falls and storing this water for later use in large tanks. This reduces our use of water resources.
7. Recycling
---
Throughout all departments at our eleven Day's Rental locations, we make an exerted effort to recycle as much of our throw-away material as possible. This also includes the recycling of rain water to be used to wash our fleet of vehicles.
Recycling helps to reduce the pollution caused by waste. It also reduces the need for raw materials, so resources like rainforests can be preserved.
---
>>> Click here to make an enquiry
>>> Click here to view our range of hire vehicles
>>> Click here to find your nearest Day's Rental location
---