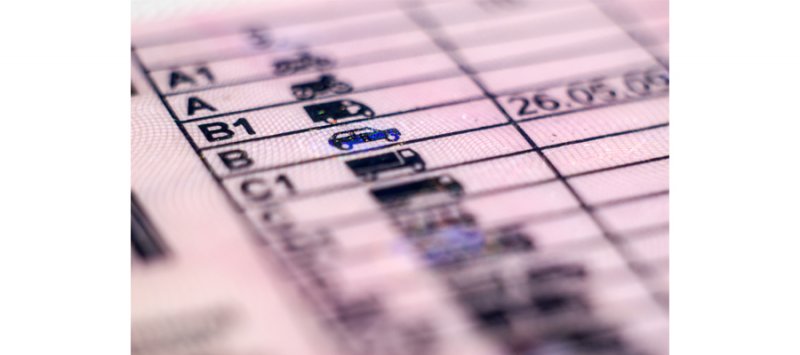 Are you looking to hire a van, but don't know which type you can drive with your driving licence?
We've put together a quick guide below to help you:
What are the Different Categories of Driving Licence?
Below are the current vehicle classifications, revised in November 2013:
| | |
| --- | --- |
| AM | Moped |
| A1 | Small Motorcycle |
| A2 | Medium Motorcycle |
| A | Full Motorcycle |
| B1 | Four Wheeled Light Vehicle |
| B | Car |
| C1 | Medium Sized Vehicle |
| C | Large Goods Vehicle |
| D1 | Minibus |
| D | Bus |
| BE | Car with Trailer |
| C1E | Medium Sized Vehicle with Trailer |
| CE | Large Goods Vehicle with Trailer |
| D1E | Minibus with Trailer |
| DE | Bus with Trailer |
| p | Moped (50cc) |
| q | Moped (25km/h) |
| f | Tractor |
| g | Roadroller |
| h | Tracked Vehicle |
| k | Mowing Machine |
If you've passed your driving test, your licence will have additional persmissions to driving a car. These are stated on the front at the bottom of your plastic car licence, in a row of letters.
On the reverse, you'll see they're listed again but with start and end dates, indicating when it's valid.
---
Vans Under 3.5 Tonnes
A standard driving licence will display a category 'B' classification, which allows you to operate the majority of basic vans like the Ford Transit.
When driving a van on a category 'B' licence, it's important to recognise the vehicles Maximum Authorised Mass (MAM). This means that it's total net weight should not exceed 3,500kg (3.5 tonnes). If you get caught operating an overweight vehicle, you could face a hefty fine or even points on your licence.
We offer a wide range of vehicles that fall under this bracket, whether you want to hire a small Ford Fiesta Van, a Ford Transit Custom or a Ford Ranger.
>>> Click here to see our range of Vans
---
Vans Over 3.5 Tonnes
Although very few vans exceed this weight, many lighter vehicles may exceed the MAM limit with heavy cargo onboard, so be cautious. If you want to drive a vehicle that weighs a total of 3.5 tonnes or more, including cargo, you will need a higher licence qualification, but this only applies if you passed your driving test after 1st January 1997.
If you passed before that date, you are permitted to drive commercial vehicles up to 8.5 tonnes, but not as part of your job. To qualify to operate them for work purposes, you would need to undertake a Driver Certificate of Professional Competence (CPC) examination.
Looking to hire a large commercial vehicle? Our range of large vans available to hire includes Box Vans, Tail Lifts, Dropsides, Tippers, Curtainsides and Low Loaders.
>>> Click here to see our range of Vans
---
Are you looking for a different type of vehicle to hire?
Our expert hire team have access to over 12,000 vehicles, so we're sure to have the right vehicle for you.
Contact our hire experts today >>>
Or give them a call for free on 0800 389 7626
---
Please note - We require that you are over 25 years of age and have held a current driving licence for a minimum of 2 years. Any licence with endorsments will be subject to confirmation of acceptance by Day's Rental. Hirers/drivers must be over 25 years of age and under the age of 75. They must have held a full driving licence for at least 24 months and have been involved in no accidents in the last 12 months. Any licences with additional endorsements will be subject to investigation.
---